Asthma
Asthma is a condition in which your airways become narrow, swell and produce extra mucus.
Allergic Asthma : Occurs when an allergy sets off an asthma flare up.
Cough-Variant Asthma : Characterized by a dry hacking cough. It can occur while awake or asleep.
Occupational Asthma : Usually from smoke or inhaled irritants like chlorine.
Nocturnal Asthma : Amount of air you breathe, decreases from bedtime to waking up in the morning.
Exercise induced asthma : Asthma symptoms that develop during exercise.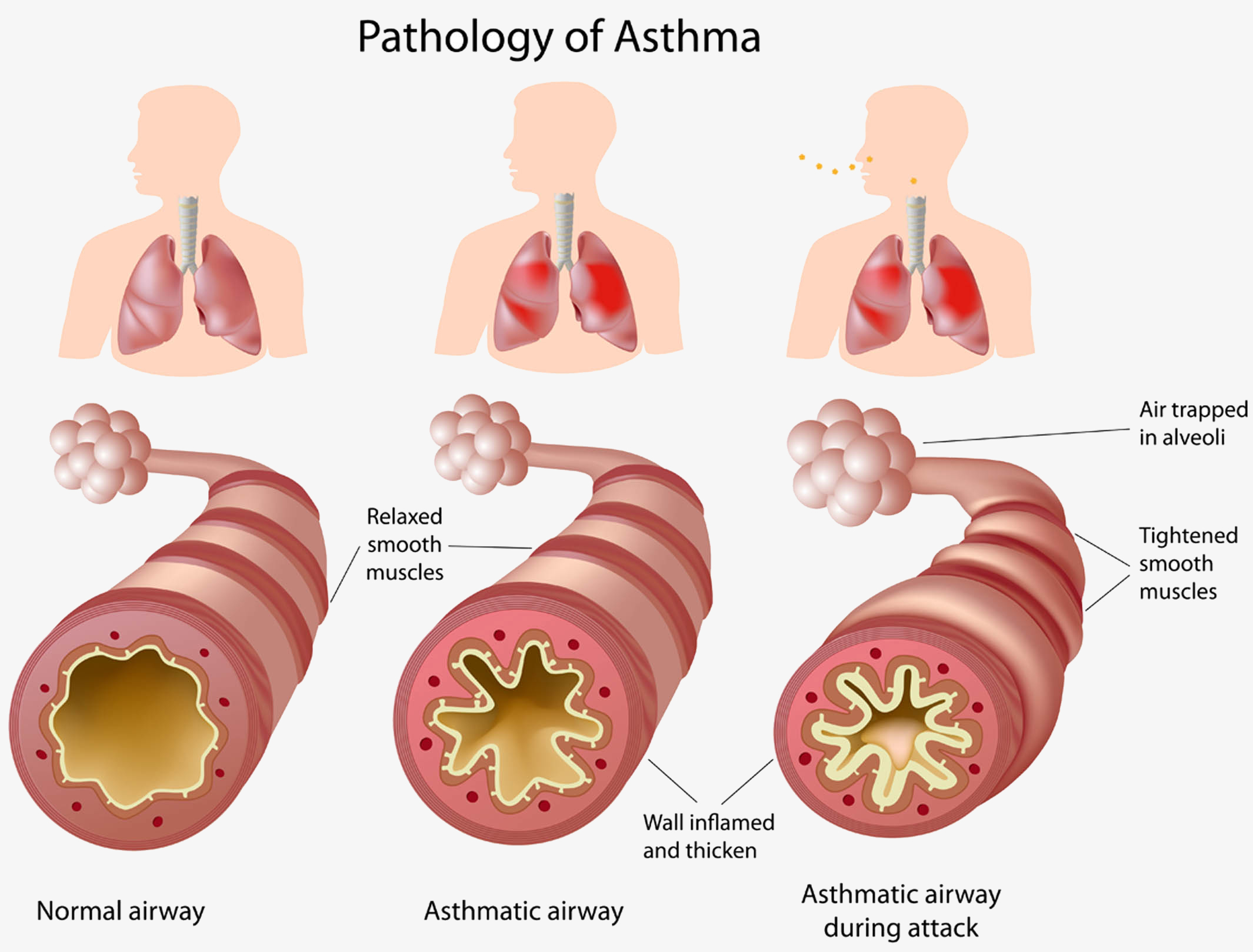 Infection.
Allergies.
Smoking or tobacco consumption.
Heredity.
Exercise.
Difficulty in breathing.
Tight chest.
Need to use a quick-relief inhaler.
Wheezing.
Coughing in early morning.
Eat food that contains vitamin D, C, E.
Drink 8-10 glasses of water in a day.
You can eat milk, cheese or yogurt.
Avoid red meat, soft drinks, sweets.
Avoid spices, alcohol, tobacco.
Swaskuthar ras, Sitopladi churna, Agastiprash are useful ayurvedic medicines.
Honey is very effective.
Adhatoda Vasica, Piper Lungum, Terminalia Chebula are useful herbs.
Garlic is beneficial.
Copyright © 2017 MyeHealth, All Rights Reserved